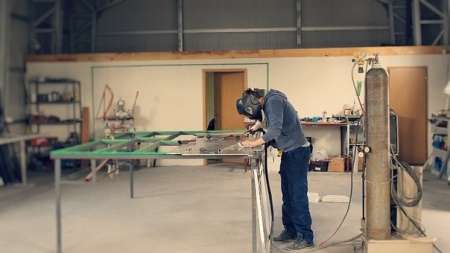 Offer expiration date: Aug 14, 2017
This offer is expired
Manufacturing is alive and well in Pennsylvania!
If you can use hand tools, read a tape measure, can get to work reliably, have a strong work ethic and don't miss time---we have a job for you!
Apply your skills (higher pay) or Learn to (an opportunity) work in a FOUNDRY.
+Mold Fitters +Polishing & Grinding +Forklift Operation +Sandblast +Seal +Steel & Aluminum Welding +Plumbing of water, air, and hydraulic lines +Steel and Aluminum Fabrication +Set Up and Run Basic Machines +Brace Parts +Bend Tubing +Operate Furnace +Pour Castings +Shake Out Perforated Metal Sheets/Parts